5 Apps That will Boost Your Productivity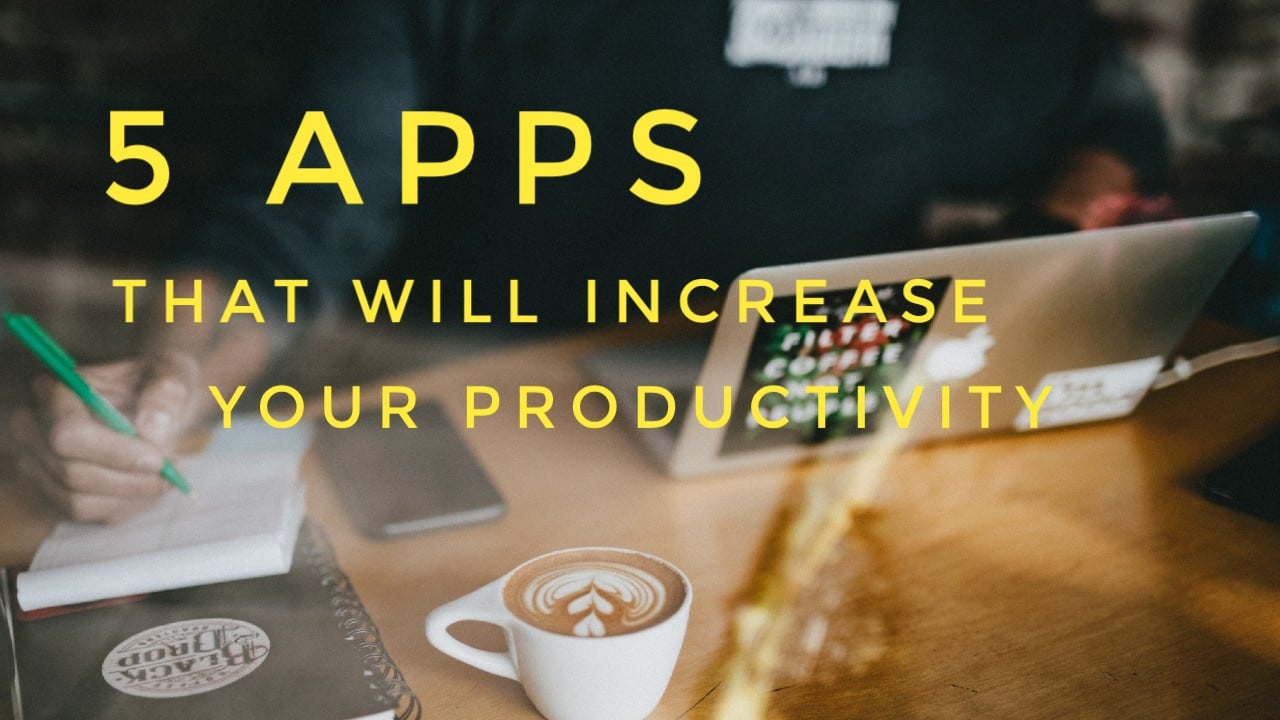 Every day we have to tackle a lot of tasks. Some are personal, and some are official and social wellbeing. In modern times the tasks of a human being have been increased a lot and a person's ability to complete all these things are not so easy. A knowledgeable person can do more things at a time than normal people. So the question is what is productivity?!!!
Okay, as simply we can describe the Productivity is equal to ouput divided by input (output/input). It is about your ability, your working efficiency and skills. The better working efficiency you have the more productive you are. So here is the 5 apps from Google Playstore which will help you to increase your overall performance.
ColorNote – For note taking and scheduling
A simple 9.5MB apps crafted for taking notes, Scheduling tasks and To do listing. I am using this app since 2018 and it helps me lot by reminding my schedule of payments, doing things and more. This apps also have scynic advantage if you create an account. ColorNote is completely free of cost and developed by Social & Mobile.
Pocket – Bookmarking and offline reading
This is one of my favourite app. Not me, many people are also love this app for bookmarking web links and offline reading. If you found something great while surfing internet, you can easily save the link in pocket for letter. You can also save great article or news for reading letter. Listen to article is one of the great features of the pocket app, where you can listen the whole article you saved. Pocket is basically free but there is also premium plan from BDT 400TK per month to 3,600tk per year are available for more extra features. Currently I'm using the free plan which is lot for me.
Pinterest – To follow interested things
A great platform where you can get ideas about the things what you like most. It will showcase all things from fashion to wedding, from room decor to gardening, recipes, DIY, and trends what's you are interested. You can save the ideas by creating boards where you can also share those ideas with your friends. This 10.5MB Apps is free for the users.
Get Latest TV Price in BD – TV Prices
Grammerly – For error free writing
This is a popular tool I use most as my browser (google chrome) extension for my writing correction now available for android device also as a keyboard app from 2017. You can write confidently without having concern about grammartical errors and sentence structure (Better In Paid Plan). It will automatically determine the mistakes you made and suggest you for the correction. This app also have both free and premium versions whether it supports in multi-platform.
Google Drive – Save your files on cloud and access them from anywhere.
This is a great service of Google you can get for free if you have a Gmail Id. Google Drive offers 15 GB of cloud storage for free where Microsoft OneDrive provides only 5GB of storage. This is a userfriendly platform where you can keep your private data, your photos, documents and other items without having any security concerns because Google will provide the protection of your information and trusted by millions.