Best Camera Phones to Buy within 20K to 30K Taka (July 2020)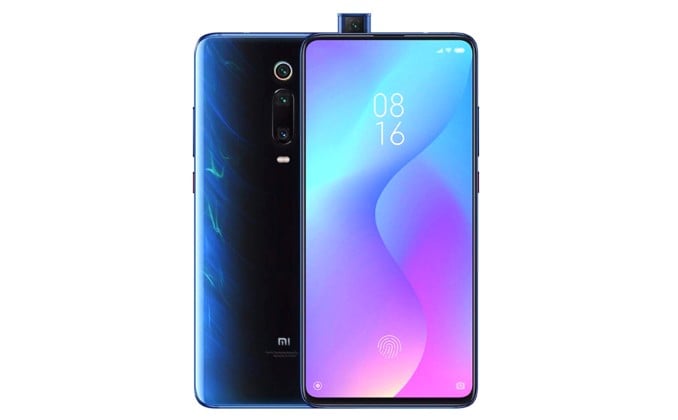 List of the Best Camera Phones within 20000tk to 30000tk in BD (2020)
Here the list of the devices which are rated as overall best for Camera in mid-range (from 20000 thousand taka to 30,000 thousand taka) in Bangladesh. The list comprises 15 devices from various brands as well as Xiaomi, Motorola, OPPO, Samsung etc. We have shorted this list by the device configurations, features, and design, on the other hand for camera side we considered the megapixels, controls options, lenses and zooming, optical & electronic image stabilizations, HDR, video recording capabilities and more.
The devices selected here filters by market availability, price, and releasing date (from 2019 to 2020).
Please keep in mind, The prices we have mentioned here may be changed at any time so check the current price from the official website before you buy.
For full specifications and video review, you can click on the device name (Title)
Best Camera phones within 20000tk to 30000tk in Bangladesh
Short Specifications –
Display: 6.39-inches Super AMOLED Display, 1080 x 2340 pixels, 403ppi Density, HDR.
Processor: Qualcomm Snapdragon 855
GPU: Adreno 640
Camera: 48 MP + 8 MP + 13 MP Triple Primary & 20 MP Front Camera
Video Recordings: 4K 2160p @ 30fps, Full HD 1080p @ 30/960fps.
Storage: 6 GB RAM & 64/128/256 GB of ROM
Battery: 4000 mAh Lithium-polymer Battery with 18W Fast Charging
Connectivity: BT v5.0, USB Type-C v2.0, NFS
Short Specifications –
Display: 6.53-inches IPS LCD Display, 1080 x 2340 pixels, 395ppi Density.
Processor: MediaTek Helio G90T
GPU: Arm Mali-G76 MC4
Camera: 64 MP + 8 MP + 2 MP + 2MP Quad Primary & 20 MP Front Camera
Video Recordings: 4K@30fps, Full HD 1080p@30/60/120fps, HD 720p@960fps, gyro-EIS
Storage: 6/8 GB of RAM & 64/128/256 GB of ROM
Battery: 4500 mAh Lithium-polymer Battery with 18W Fast Charging
Connectivity: BT v5.0, USB Type-C v2.0, NFS, IR Blaster
Short Specifications –
Display: 6.67-inches IPS LCD Display, 1080 x 2400 pixels, 395ppi Density.
Processor: Qualcomm Snapdragon 730G
GPU: Adreno 618
Camera: 64 MP + 8 MP + 2 MP + 2MP Quad Primary & 20 MP Front Camera
Video Recordings: 4K@30fps, Full HD 1080p@30/120fps, HD 720p@960fps; gyro-EIS.
Storage: 6/8 GB of RAM & 64/128/256 GB of ROM
Battery: 4500 mAh Lithium-polymer Battery with 27W Fast Charging
Connectivity: BT v5.0, USB Type-C v2.0, NFS
Short Specifications –
Display: 6.39-inches Super AMOLED Display, 1080 x 2340 pixels, 403ppi Density, HDR.
Processor: Qualcomm Snapdragon 730
GPU: Adreno 618
Camera: 48 MP + 8 MP + 13 MP Triple Primary & 20 MP Front Camera
Video Recordings: 4K 2160p@30fps, Full HD 1080p@30/60/120/240/960fps.
Storage: 6GB of RAM & 64/128 GB of ROM
Battery: 4000 mAh Lithium-polymer Battery with 18W Fast Charging
Connectivity: BT v5.0, USB Type-C v2.0, NFS
Short Specifications –
Display: 6.4-inches Super AMOLED Display, 1080 x 2340 pixels, 402ppi Density, HDR.
Processor: Qualcomm Snapdragon 730G
GPU: Adreno 618
Camera: 64 MP + 8 MP + 2 MP +2 MP Quad Primary & 32 MP Front Camera
Video Recordings: 4K 2160p@30fps, Full HD 1080p@30/60/120/240/960fps.
Storage: 6/8 GB of RAM & 64/128/256 GB of ROM
Battery: 4000 mAh Lithium-polymer Battery with 30W VOOC Flash Charging
Connectivity: BT v5.0, USB Type-C v2.0, NFS
Short Specifications –
Display: 6.67-inches IPS LCD Display, 1080 x 2400 pixels, 395ppi Density.
Processor: Qualcomm Snapdragon 720G
GPU: Adreno 618
Camera: 64 MP + 8 MP + 5 MP +2 MP Quad Primary & 16 MP Front Camera
Video Recordings: 4K 2160p@30fps, Full HD 1080p@30/60/120/240/960fps.
Storage: 6GB of RAM & 64/128 GB of ROM
Battery: 5020 mAh Lithium-polymer Battery with 18W Fast Charging
Connectivity: BT v5.0, USB Type-C v2.0, NFS
Short Specifications –
Display: 6.6-inches IPS LCD Display, 1080 x 2400 pixels, 395ppi Density.
Processor: Qualcomm Snapdragon 720G
GPU: Adreno 618
Camera: 64 MP + 8 MP + 12 MP + 2MP Quad Primary & 16 MP + 8 MP Dual Front Camera
Video Recordings: 4K@30fps, Full HD 1080p@30/60/120fps, gyro-EIS.
Storage: 6/8 GB of RAM & 64/128/256 GB of ROM
Battery: 4300 mAh Lithium-polymer Battery with 30W Flash Charge
Connectivity: BT v5.0, USB Type-C v2.0, NFS
Short Specifications –
Display: 6.5-inches Super AMOLED Display, 1080 x 2340 pixels, 405ppi Density.
Processor: Samsung Exynos 9611
GPU: Mali-G72 MP3
Camera: 48 MP + 12 MP + 5 MP + 5 MP Quad Primary & 32 MP Front Camera
Video Recordings: 4K 2160p@30fps, Full HD 1080p@30/120fps; gyro-EIS
Storage: 4/6/8 GB of RAM & 64/128 GB of ROM
Battery: 4000 mAh Lithium-polymer Battery with 15W Fast Charging
Connectivity: BT v5.0, USB Type-C v2.0, NFS
Short Specifications –
Display: 6.3-inches Super AMOLED Display, 1080 x 2520 pixels, 432ppi Density.
Processor: Samsung Exynos 9609
GPU: Mali-G72 MP3
Camera: 12 MP + 16 MP + 5 MP Triple Primary & 12 MP Front Camera
Video Recordings: 4K 2160p@30fps, Full HD 1080p@30/60fps (gyro-EIS) gyro-EIS
Storage: 4 GB of RAM & 128 GB of ROM
Battery: 3500 mAh Lithium-polymer Battery with 10W Rapid Charging
Connectivity: BT v5.0, USB Type-C v2.0, NFS
Short Specifications –
Display: 6.4-inches Super AMOLED Display, 1080 x 2340 pixels, 411ppi Density.
Processor: Samsung Exynos 9611
GPU: Mali-G72 MP3
Camera: 64 MP + 8 MP + 5 MP + 5 MP Quad Primary & 32 MP Front Camera
Video Recordings: 4K 2160p @30fps, Full HD 1080p@30fps, gyro-EIS.
Storage: 6 GB of RAM & 64/128 GB of ROM
Battery: 6000 mAh Lithium-polymer Battery with 15W Fast Charging
Connectivity: BT v5.0, USB Type-C v2.0, NFS
Short Specifications –
Display: 6.5-inches Super AMOLED Display, 1080 x 2400 pixels, 405ppi Density.
Processor: Mediatek Helio G90T
GPU: Mali-G76 MC4
Camera: 64 MP + 8 MP + 2 MP + 2 MP Quad Primary & 16 MP Front Camera
Video Recordings: 4K 2160p @30fps, Full HD 1080p@30/60/120fps, gyro-EIS.
Storage: 4/6/8 GB of RAM & 64/128 GB of ROM
Battery: 4300 mAh Lithium-polymer Battery with 30W Fast Charging
Connectivity: BT v5.0, USB Type-C v2.0, NFS
Short Specifications –
Display: 6.08-inches Super AMOLED Display, 720 x 1560 pixels, 286ppi Density.
Processor: Qualcomm Snapdragon 665
GPU: Adreno 610
Camera: 48 MP + 8 MP + 2 MP Triple Primary & 32 MP Front Camera
Video Recordings: 4K 2160p@30fps, Full HD 1080p@30/60/120fps.
Storage: 4/6 GB of RAM & 64/128 GB of ROM
Battery: 4030 mAh Lithium-polymer Battery with 18W Fast Charging
Connectivity: BT v5.0, USB Type-C v2.0, NFS
Short Specifications –
Display: 6.3-inches IPS LCD Display, 1080 x 2340 pixels, 409ppi Density.
Processor: Qualcomm Snapdragon 675
GPU: Adreno 612
Camera: 48 MP + 5 MP Dual Primary & 13 MP Front Camera
Video Recordings: 4K 2160p@30fps, Full HD 1080p@30/120fps; gyro-EIS
Storage: 4/6 GB of RAM & 64/128 GB of ROM
Battery: 4000 mAh Lithium-polymer Battery with 18W Fast Charging
Connectivity: BT v5.0, USB Type-C v2.0, NFS
Short Specifications –
Display: 6.59-inches LTPS Display, 1080 x 2340 pixels, 391ppi Density.
Processor: HiSilicon Kirin 710F
GPU: Mali-G51 MP4
Camera: 48 MP + 8 MP + 2 MP Triple Primary & 16 MP Front Camera
Video Recordings: Full HD 1080p@30/60fps
Storage: 4/6 GB of RAM & 64/128 GB of ROM
Battery: 4000 mAh Lithium-polymer Battery with 10W Fast Charging
Short Specifications –
Display: 6.15-inches IPS LCD Display, 1080 x 2312 pixels, 415ppi Density.
Processor: HiSilicon Kirin 710
GPU: Mali-G51 MP4
Camera: 48 MP + 8 MP + 2 MP Triple Primary & 24 MP Front Camera
Video Recordings: Full HD 1080p@30/60fps
Storage: 4/6 GB of RAM & 128 GB of ROM
Battery: 3340 mAh Lithium-polymer Battery with 18W Fast Charging