The best cheap android phones to buy in 2020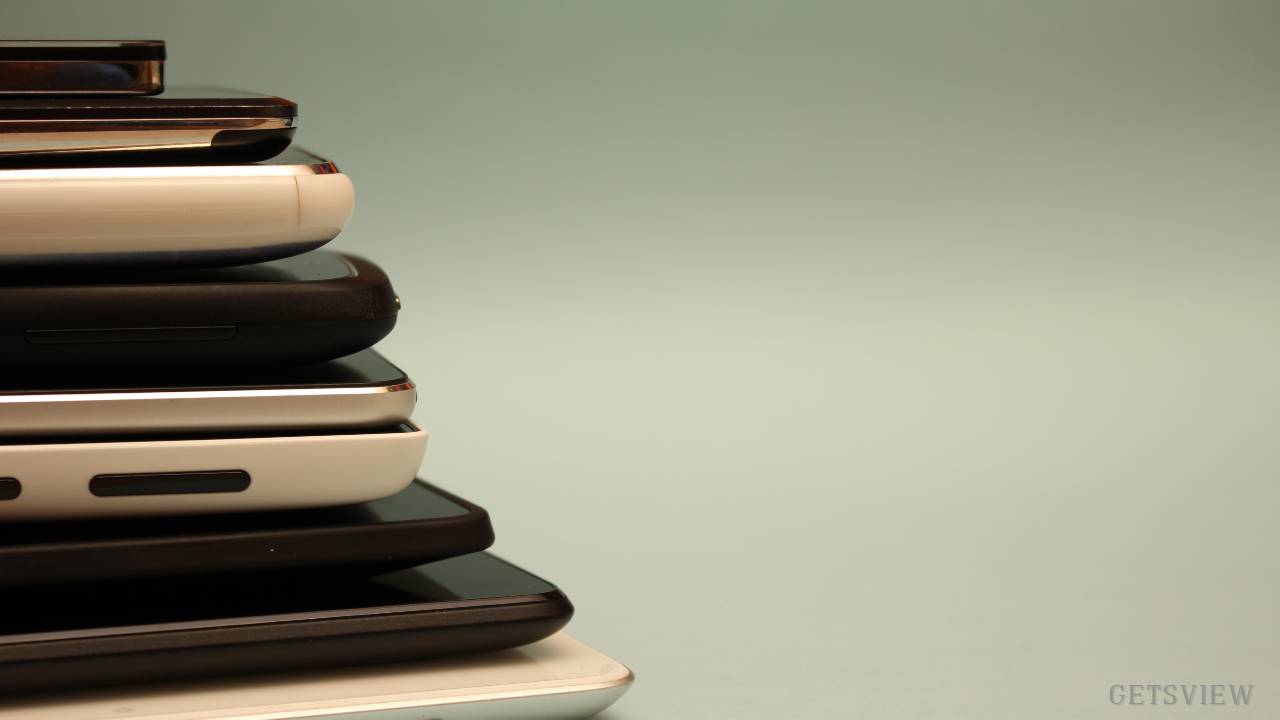 Best Cheap Android Phones Short List in 2020
Do you have low budget?!!, Don't worry there are a lot of good smartphones are available within low budgets which are value for money.
It's difficult to choose the best one while there are numerous brands are offering devices almost same configuration and prices, most of the people get confused by them. In recent years most of the brands released a lot of smartphones under $200 price range. So It is harder to consider the best and the cheaper one by configuration and features. We have to consider a lot of things.
The price we mentioned of the best cheap android devices here including India, Bangladesh, and Nigeria, could be change any time. So here we also provide an additional link with every device name for further details and updated price. You can click and visit for more details on the device title.
So here we make a shortlist of best cheap android phones by considering – Device Configuration, Price, Device Rating, Features & Support, Protections, Brand Value, and Product Availability on the Market.
The best cheap android phones short list –
Xiaomi Redmi Note 7
Motorola Moto G7
Xiaomi Redmi Note 7s
Xiaomi Mi A2
Realme 5i
Realme 5
Realme 2 Pro
Lenovo K10 Note
Umidigi Power
Motorola Moto G8 Power Lite
Processor: Qualcomm Snapdragon 660, Octa Core, 2.2 GHz Processor
GPU: Adreno 512
Display: 6.3 inchs IPS LCD Display, 1080  x 2340p, 403ppi Density, Corning Gorilla Glass 5
Camera: 12 MP + 2 MP Dual Rear & 13 MP Front Camera
Storage: 4 GB RAM, 64 GB Storage
Battery: 4000 mAh Li-Poly Battery with Quick Charge 4
Connectivity: 4G, BT 5.0, USB Type-C 2.0,
Operating System: Android v9.0 (Pie)
Other Features: Dual Sim, 3G, 4G, VoLTE, Wi-Fi, IR Blaster,
Processor: Qualcomm Snapdragon 632, Octa Core, 1.8 GHz Processor
GPU: Adreno 506
Display: 6.2 inchs IPS LCD Display, 1080 x 2270p, 407ppi Density,
Camera: 12 MP + 5 MP Dual Rear & 8 MP Front Camera
Storage: 4 GB RAM, 64 GB Storage
Battery: 3000 mAh Li-Poly Battery with Fast Charging
Connectivity: 4G, BT5.0, USB Type-C 2.0,
Operating System: Android v9.0 (Pie)
Other Features: Dual Sim, 3G, 4G, VoLTE, Wi-Fi, Water Drop Notch, 4K Video Recording
Processor: Qualcomm Snapdragon 660, Octa Core, 2.2 GHz Processor
GPU: Adreno 512
Display: 6.3 inchs IPS LCD Display, 1080  x 2340p, 409ppi Density, Corning Gorilla Glass 5
Camera: 48 MP + 5 MP Dual Rear & 13 MP Front Camera
Storage: 4 GB RAM, 64 GB Storage
Battery: 4000 mAh Li-Poly Battery with Quick Charge 4
Connectivity: 4G, BT 5.0, USB Type-C 2.0,
Operating System: Android v9.0 (Pie)
Other Features: Dual Sim, 3G, 4G, VoLTE, Wi-Fi, IR Blaster,
Processor: Qualcomm Snapdragon 660, Octa Core, 2.2 GHz Processor
GPU: Adreno 512
Display: 5.99 inchs IPS LCD Display, 1080 x 2160p, 403ppi Density,
Camera: 12 MP + 20 MP Dual Rear & 20 MP Front Camera
Storage: 4 GB RAM, 64 GB Storage
Battery: 3010 mAh Li-ion Battery with Quick Charge v4
Connectivity: 4G, BT5.0, USB Type-C 2.0,
Operating System: Android v8.1 (Oreo)
Other Features: Dual Sim, 3G, 4G, VoLTE, Wi-Fi, 4K Video Recording
Processor: Qualcomm Snapdragon 665, Octa Core, 2 GHz Processor
GPU: Adreno 610
Display: 6.52 inchs LCD Display, 720 x 1600p, 269ppi Density, Corning Gorilla Glass
Camera: 12+8+2+2 MP Quad Rear & 8 MP Front Camera
Storage: 4 GB RAM, 64 GB Storage
Battery: 5000 mAh Li-Poly Battery
Connectivity: 4G, BT 5.0, USB Type-C 2.0,
Operating System: Android v9.0 (Pie)
Other Features: Dual Sim, 3G, 4G, VoLTE, Wi-Fi, 10x Digital Zoom, 4K Video Recording
Processor: Qualcomm Snapdragon 665, Octa Core, 2 GHz Processor
GPU: Adreno 610
Display: 6.5 inchs IPS LCD Display, 720 x 1600p, 269ppi Density, Corning Gorilla Glass 3+
Camera: 12 +8+2+2 MP Quad Rear & 13 MP Front Camera
Storage: 3 GB RAM, 32 GB Storage
Battery: 5000 mAh Li-ion Battery Connectivity: 4G, BT5.0, USB Type-C 2.0,
Operating System: Android v9.0 (Pie)
Other Features: Dual Sim, 3G, 4G, VoLTE, Wi-Fi, 4K Video Recording
Processor: Qualcomm Snapdragon 660, Octa Core, 2.2 GHz Processor
GPU: Adreno 512
Display: 6.3 inchs IPS LCD Display, 1080 x 2340p, 409ppi Density, Corning Gorilla Glass 3
Camera: 16 MP + 2 MP Dual Rear & 16 MP Front Camera
Storage: 4 GB RAM, 64 GB Storage
Battery: 3500 mAh Li-ion Battery Connectivity: 4G, BT4.2, Micro USB v2.0,
Operating System: Android v8.1 (Oreo)
Other Features: Dual Sim, 3G, 4G, VoLTE, Wi-Fi
Processor: Qualcomm Snapdragon 710, Octa Core, 2.2 GHz Processor
GPU: Adreno 616
Display: 6.3 inchs IPS LCD Display, 1080  x 2340p, 409ppi Density
Camera: 16 MP + 8 MP + 5 MP Triple Rear & 16 MP Front Camera
Storage: 4 GB RAM, 64 GB Storage
Battery: 4050 mAh Li-Poly Battery with 18W Fast Charging
Connectivity: 4G, BT 5.0, USB Type-C 2.0,
Operating System: Android v9.0 (Pie)
Other Features: Dual Sim, 3G, 4G, VoLTE, Wi-Fi
Processor: MediaTek Helio P35, Octa Core, 2.3 GHz Processor
GPU: PowerVR GE8320
Display: 6.3 inchs IPS LCD Display, 1080 x 2340p, 409ppi Density,
Camera: 16 MP + 5 MP Dual Rear & 16 MP Front Camera
Storage: 4 GB RAM, 64 GB Storage
Battery: 5150 mAh Li-Poly Battery with 18W Fast Charging
Connectivity: 4G, BT 4.2, USB Type-C 2.0,
Operating System: Android v9.0 (Pie)
Other Features: Dual Sim, 3G, 4G, VoLTE, Wi-Fi, Water Drop Notch
Motorola MOTO G8 POWER Lite
Processor: MediaTek Helio P35, Octa Core, 2.3 GHz Processor
GPU: PowerVR GE8320
Display: 6.5 inchs IPS LCD Display, 720 x 1600p, 269ppi Density,
Camera: 16 MP + 2 MP + 2 MP Triple Rear & 8 MP Front Camera
Storage: 4 GB RAM, 64 GB Storage
Battery: 5000 mAh Li-Poly Battery with 10W Fast Charging
Connectivity: 4G, BT 5.0, USB Type-C 2.0,
Operating System: Android v9.0 (Pie)
Other Features: Dual Sim, 3G, 4G, VoLTE, Wi-Fi