BDT 70,000tk - 1,15,000tk
The best high-end phones of 2018 you can choose to buy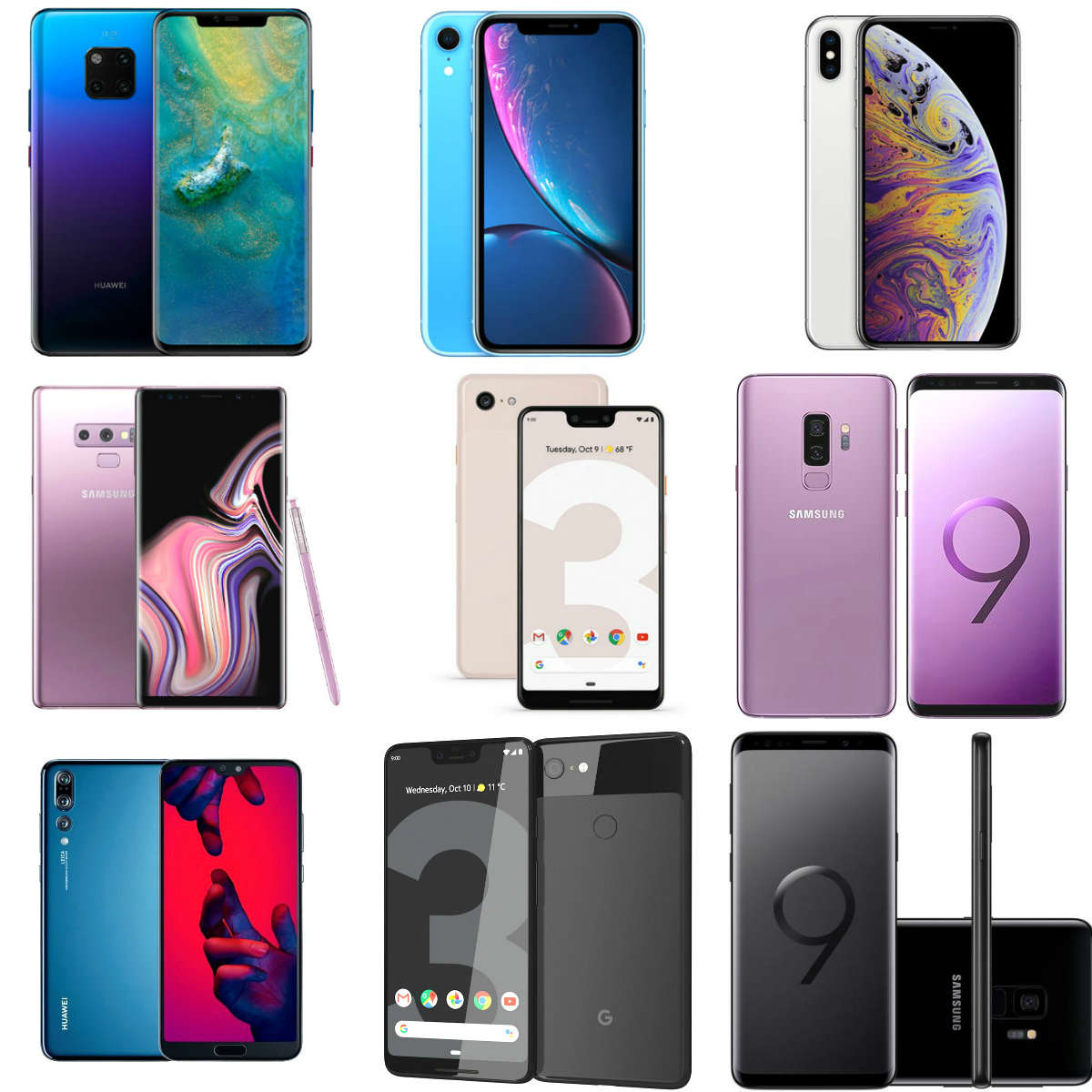 Best High-End Smartphones of 2018 – By Features, Performance, Hardware & Price
We have come to the end of the year 2018. 2019 is knocking on the door, this year, smartphones have improved very well. Many new features added to the smartphone, not just about the fingerprint sensor in the display, but also the design of smartphones has changed, the Notch feature has come. This year we got many high-performing processors and various features of modern craftsmanship of Artificial Intelligence.
Earlier, one or two cameras were used in smartphones, but currently, 5 to 6 cameras are being used on a phone. Artificial Intelligence also has the ability to increase the quality of the images. The resolution of the camera sensors is increasing from before. It takes a lot of time to charge smartphones in the past, but currently, you can charge your phone up to 25-40% in just 30 minutes. Multiple sensors and software are used to ensure better security. There are infinity displays or flexible smartphones are invented this year. At the last moment, we have gathered the best smartphones of this year and have arranged it through Ranking. You can choose from the best phones this year to get your desired phone to buy.
Here phones are divided into three categories. Such as High-end, Mid-range, and Low-end. We also distinguish smartphones from its availability and price. All prices here have been published only in Bangladesh, India, and USA currency, which can change at any time. So be sure to check the updated price before buying.
Top High-End Smartphones
(50K<)
Huawei Mate 20 Pro
| | | |
| --- | --- | --- |
| Key Features |   | Price |
| Display | 6.39 inch AMOLED Display, 1440×3120pixels Resolutions & 538ppi Density. | Bangladesh: BDT 89,990tk |
| Processors | HiSilicon Kirin 980 | India: RS 69,990 rupee |
| GPU | Mali-G76 MP10 | USA: |
| RAM | 6/8 GB | Philippine: P45,000 |
| Internal Storage | 128/256 GB | UAE: 3,299 AED |
| Camera | 40+20+8 MP Primary & 24 MP Front Camera | Pakistan: RS 1,45,000 rupee* |
| Battery | 4200 mAh Lithium Polymer Battery | |
| Operating System | Android Pie v9.0 | |
Apple iPhone XR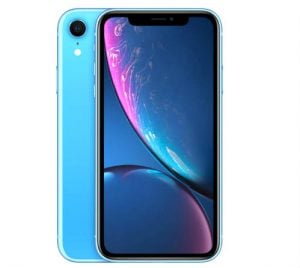 | | | |
| --- | --- | --- |
| Key Features |   | Price |
| Display | 6.1 inch IPS LCD Display, 828 × 1792pixels Resolutions & 326ppi Density | Bangladesh: BDT 82,000tk |
| Processors | Apple A12 Bionic Processor | India: RS 70,699 rupee |
| GPU | Apple GPU | USA: |
| RAM | 3 GB | Philippine: P46,500 |
| Internal Storage | 64/128/256 GB | Pakistan: RS 129,000 rupee |
| Camera | 12 MP Primary & 7 MP Front Camera | UAE: 2,799 AED |
| Battery | 2942 mAh Lithium-ion Battery | |
| Operating System | iOS 12 | |

Apple iPhone XS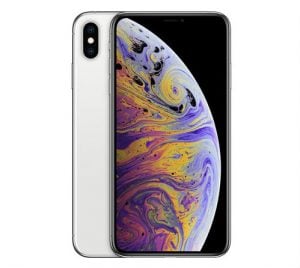 | | | |
| --- | --- | --- |
| Key Features |   | Price |
| Display | 5.8 inch Super AMOLED Display, 1125 × 2436pixels Resolutions & 458ppi Density. | Bangladesh: BDT 1,15,000tk |
| Processors | Apple 12 Bionic Processor | India: RS 94,299rupee |
| GPU | Apple GPU | USA: |
| RAM | 4 GB | Philippine: P65,000 |
| Internal Storage | 64/128/512 GB | UAE: 3,869 AED |
|  3.Camera | 12+12 MP Primary & 7 MP Front Camera | Pakistan: RS 1,65,999 rupee* |
| Battery | 2658 mAh Lithium-ion Battery | |
| Operating System | iOS 12 | |
Samsung Galaxy Note 9
| | | |
| --- | --- | --- |
| Key Features |   | Price |
| Display | 6.4 inch Super AMOLED Display, 1440 × 2960pixels Resolutions & 516ppi Density. | Bangladesh: BDT 94,900tk |
| Processors | Exynos 9810 Octa / Qualcomm Snapdragon 845 | India: RS 60,990rupee |
| GPU | Mali-G72 MP18 / Adreno 630 | USA: |
| RAM | 6/8 GB | Philippine: P49,990 |
| Internal Storage | 128/512 GB | UAE: 2,529 AED |
| Camera | 12+12 MP Primary Camera & 8 MP Front Camera | |
| Battery | 4000 mAh Lithium-ion Battery | |
| Operating System | Android Oreo v8.1 | |
Pixel 3 XL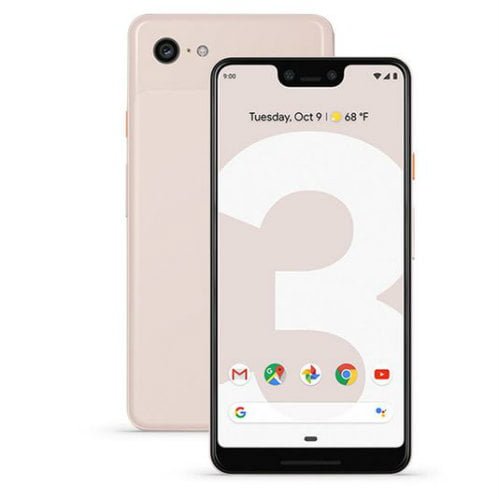 | | | |
| --- | --- | --- |
| Key Features |   | Price |
| Display | 6.3 inch P-OLED Display, 1440 × 2960pixels Resolutions & 523ppi Density. | Bangladesh: 1,05,000BDT |
| Processors | Qualcomm Snapdragon 845 | India: RS 78,500 rupee |
| GPU | Adreno 630 | Philippine: P48,890 |
| RAM | 6 GB | UAE: 3,499 AED |
| Internal Storage | 64/128 GB | |
| Camera | 12 MP Primary Camera &   8 +8 MP Front Camera | |
| Battery | 3430 mAh Lithium-polymer Battery | |
| Operating System | Android Pie v9.0 | |
Huawei P20 Pro
| | | |
| --- | --- | --- |
| Key Features |   | Price |
| Display | 6.41 inch AMOLED Display, 1080 × 2240pixels Resolutions & 408ppi Density. | Bangladesh: BDT 82,990tk |
| Processors | Hisilicon Kirin 970 | India: RS 59,999rupee |
| GPU | Mali-G72 MP12 | USA: |
| RAM | 6/8 GB | Philippine: P34,500 |
| Internal Storage | 128/256 GB | UAE: 2,399 AED |
| Camera | 40+20+8 MP Primary Camera & 24 MP Front Camera | Pakistan: RS 99,999 rupee |
| Battery | 4000 mAh Lithium-polymer Battery | |
| Operating System | Android Oreo v8.1 | |
Samsung Galaxy S9 Plus
| | | |
| --- | --- | --- |
| Key Features |   | Price |
| Display | 6.2 inch Super AMOLED Display, 1440 × 2960pixels Resolutions & 529ppi Density. | Bangladesh: BDT 70,000tk |
| Processors | Exynos 9810 Octa / Qualcomm Snapdragon 845 | India: RS 52,492rupee |
| GPU | Mali-G72 MP18 / Adreno 630 | USA: |
| RAM | 6 GB | Philippine: P36,500 |
| Internal Storage | 64/128/256 GB | UAE: 2,149 AED |
| Camera | 12+12 MP Primary Camera & 8 MP Front Camera | |
| Battery | 3500 mAh Lithium-ion Battery | |
| Operating System | Android Oreo v8.1 | |
Pixel 3
| | | |
| --- | --- | --- |
| Key Features |   | Price |
| Display | 5.5 inch     P-OLED Display, 1080 × 2160pixels Resolutions & 443ppi Density. | Bangladesh: BDT |
| Processors | Qualcomm Snapdragon 845 | India: RS 62,690rupee |
| GPU | Adreno 630 | USA: |
| RAM | 4 GB | Philippine: P42,990 |
| Internal Storage | 64/128 GB | UAE: 3,999 AED |
| Camera | 12 MP Primary Camera & 8+8 MP Front Camera | |
| Battery | 2915 mAh Lithium-polymer Battery | |
| Operating System | Android Pie v9.0 | |
Samsung Galaxy S9
| | | |
| --- | --- | --- |
| Key Features |   | Price |
| Display | 5.8 inch Super AMOLED Display, 1440 × 2960pixels Resolutions & 570ppi Density. | Bangladesh: BDT 90,990tk |
| Processors | Exynos 9810 Octa / Qualcomm Snapdragon 845 | India: RS 56,800rupee |
| GPU | Mali-G72 MP18 / Adreno 630 | USA: |
| RAM | 4 GB | Philippine: P29,990 |
| Internal Storage | 64/128/256 GB | UAE: 2,149 AED |
| Camera | 12 MP Primary Camera & 8 MP Front Camera | Pakistan: RS 87,000 rupee* |
| Battery | 3000 mAh Lithium-ion Battery | |
| Operating System | Android Oreo v8.1 | |